Scott Woodall – CEO
Scott Woodall has served as the President and CEO of Woodall & Broome since the start of the company in 1994.  Prior to that, he spent many years in law enforcement in the states of Florida and Georgia. After being accepted into the police academy at the age of 19, he worked as a uniformed police officer. Later he became a detective conducting street level and undercover narcotics operations and was also a member of the SWAT Team.
After leaving his full time position as a police officer, Scott worked for an Atlanta based investigative agency that specialized in Workers' Compensation and Liability investigations. He worked as an investigator for approximately two years before he moved into a marketing position. Then in 1994, he became the founder and CEO of Woodall & Broome, Inc.  He also had the pleasure of working on the first two successfully prosecuted Workers' Compensation fraud cases in the state of Georgia. For the past 28 years Scott has focused on making sure his clients receive the highest quality of investigations and service being performed by a highly trained, professional and ethical staff.
In additional to the company's insurance clients, Scott conducts security consultant and management work for many high-profile clients including numerous NASCAR drivers, The Coca-Cola Company, Verizon, Office Depot, Lockheed Martin, Cricket Wireless, WWE, the US Army as well as many others.
Since 2001 Scott has severed on  the Board of Counselors at The Carter Center with President Carter. He is also a licensed pilot and a part-time police officer and in his spare time enjoys flying, tennis, hiking, fly fishing, skiing and spending time with his wife and three daughters.
Michael Waldron – Sales Manager
Michael attended the University of Central Florida from 1981 to 1985 majoring in Engineering.  In 1986, he joined Trace Investigations and spent nine years as an outside special investigator. The first five years he conducted investigations for liability and workers' compensation claims, as well as training and supervising other investigators. The last five years he opened the Atlanta office for Trace Investigations.  He was responsible for hiring new investigators and managing the field work for six states. He also taught a class on private investigations at a local college.
In 1997, Michael joined Woodall & Broome as their marketing representative for the State of Florida.  In 2000, he became a Marketing Manager while the company expanded into additional areas of coverage. He also assisted in the hiring and supervision of marketing representatives in NC, SC, GA, AL and Fla.
Michael is one of Woodall & Broome's leading Sales Managers and has clients throughout the United States.  He has been instrumental in developing new product lines and programs for the company.  Throughout his tenure, many clients have stated Michael's technical background have made him an invaluable asset and resource for their company.
David Harmsen – Operations Manager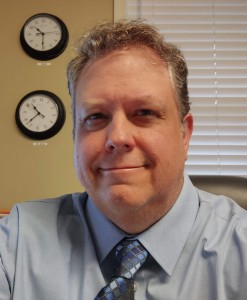 Joining Woodall & Broome, Inc. in June 2000, David brings 28 years of investigative experience to our team.  Within those 28 years, he has worked as a Field Investigator for 10 years as well as working as a Field Manager and then full time Operations with Woodall & Broome since 2004.
He further honed his management and leadership skills by successfully completing Crestcom Bullet Proof Management training. He graduated with a Bachelor of Science Degree in Criminology/Criminal Justice from Florida State University and was very active in the University's Professional Criminal Justice Fraternity of Lambda Alpha Epsilon.  He also has investigative licenses held in the states of Florida, Georgia, Louisiana, Texas, Mississippi and Alabama.
Sean Lamey – Manager SIU and Field Adjusting
Sean joined the Woodall & Broome team in 2004 with a little over 20 years experience working in the insurance industry.  He graduated from Monmouth University in New Jersey with a Bachelor of Science Degree in Criminal Justice.  Sean started his career working as a private investigator in New York, New Jersey and Pennsylvania in 1992.  In 1994 he began his career as an insurance adjuster and worked throughout the tri-state area handling liability and automobile claims first for Aetna Property and Casualty and then Liberty Mutual until 2000 when he relocated to Florida.  Once in Florida Sean continued to work for Liberty Mutual and began to handle national market worker's compensation claims.  He then continued his career with St. Paul Fire and Marine in 2001 as a Claims Specialist and served as a liaison between claims and the Special Investigations Unit.
Over the years Sean has proven himself to be a strong asset and he never leaves a stone unturned during his investigations.  In 2004 he helped create Woodall & Broome Adjusting Services thus further expanding Woodall & Broome's scope of services in the direction of Field Adjusting and SIU investigations.  In addition to handling an active case load of complex and catastrophic assignments, Sean oversees a team of 7-10 investigators and adjusters working throughout the Southeastern United States.
In his spare time Sean's hobbies include; hiking, fishing and participating in various running competitions as well as spending time with his family and friends.